You will be providing all elements of personal care and aspects of daily living to our participants as well as assisting individuals to attend social, community and recreational activities on a one to one basis.
If you have experience in the Disability Support sector and possess a flexible and enthusiastic attitude we would love to hear from you. You must have a current Driver's Licence, hold a NDIS Worker screening check or current blue/yellow card, a current First Aid Certificate and be double vaccinated.
Please note that the QLD Government Vaccination requirements have changed but we do however still have number of participants that will still require vaccinations before commencing on shift. 
Training can be provided for the specific individual you are working with however, experience and a relevant qualification will be highly regarded.
This is a rewarding role with a growing organisation focused on community inclusion and meaningful lives for people with disability. We are able to offer salary sacrificing to our employees as well as professional development opportunities.
Please see below for more information on woking for our outstanding Non-for-profit organisation. 
Would you like to join our Gold Coast Community Lifestyles team? Please forward us a cover letter along with your resume.
We look forward to hearing from you.
Interested in working with GCCL?
We carefully select our support workers to align with each individuals skills, interests and needs for optimal support and goal achievement. Therefore your skills and attributes might be the perfect match to someone in our community. 
If this sounds like you or you are interested in other job roles and vacancies please contact us and discuss further or send you resume and cover letter to our HR Coordinator or Service Delivery team.
Ph. 0755939069
cat@gccl.org.au
We offer a friendly supportive work environment and value matching our participant with the best individuals. Gold Coast Community Lifestyles offers opportunities to further your education and skills in the industry through our state of the art training portal. 
Our Online NGO program gives you opportunities to get cutting edge, competency based online learning which is engaging and rewarding with certificates on completion. All courses are NDIS Compliant and are updated regularly with a wide range of topics based on the supports we offer. 
Courses include but are no limited to: 
Cultural Awareness

Epilepsy

Professional Boundaries 

Guide to safe medication management

Duty of care, Informed choice and dignity of risk.  

Manual Handling 
Abuse and Neglect 
Safe Food Handling 
Communication
Keeping safe at work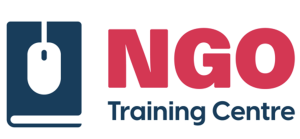 A focus on Connections, Community and Independence
At Gold Coast Community Lifestyles LTD, we believe the best lives are those that are lived in community,
Working with our participants to a vision developed by them and their family
Community Connection Building
Identifying valued roles for participants using their gifts, strengths, talents and abilities
We recruit on platforms such as Indeed for every individual independently if we do not have Support workers with capacity or who are best suited to the participants needs.
GCCL employees are required to complete a profile to give our participants the opportunity to select individuals with similar interests, values and backgrounds. This ensures a streamline process and provides choice and control over each individuals requirements.
We strive to provide optimal Support, Improving the lives of those living with a disability across Australia.