Gold Coast Community Lifestyles will take a proactive approach to complaints and disputes management that safeguards service users and supports from retributive action when raising complaints.
Gold Coast Community Lifestyles is committed to the development and maintenance of a fair, equitable and safe environment for employees, service users and stakeholders and the Organisation's Complaints Policy and Procedures prioritise feedback as a way of ensuring continuous quality improvement.
COMPLAINTS OR FEEDBACK REGARDING GOLD COAST COMMUNITY LIFESTYLES
If your complaint or dispute is with someone from Gold Coast Community Lifestyles the following flowchart identifies our complaints and dispute handling process and contact details for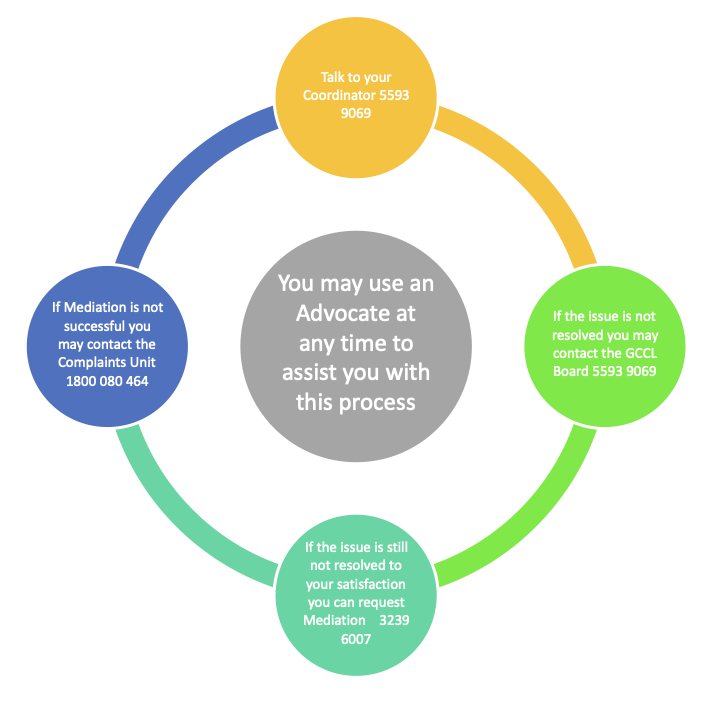 YOUR COMPLAINT/FEEDBACK WILL BE USED TO IMPROVE THE SERVICES DELIVERED BY GOLD COAST COMMUNITY LIFESTYLES THROUGH OUR CONTINUOUS IMPROVEMENT
Dispute Resolution Centre
Complaints Resolution and Referral Service
COMPLAINTS AND FEEDBACK REGARDING YOUR NDIS PLAN OR THE NDI AGENCY
If you have a complaint with the National Disability Insurance Scheme that relates to your approved plan or other issues regarding your communications and processes with the National Disability Insurance Agency, you can follow the steps below.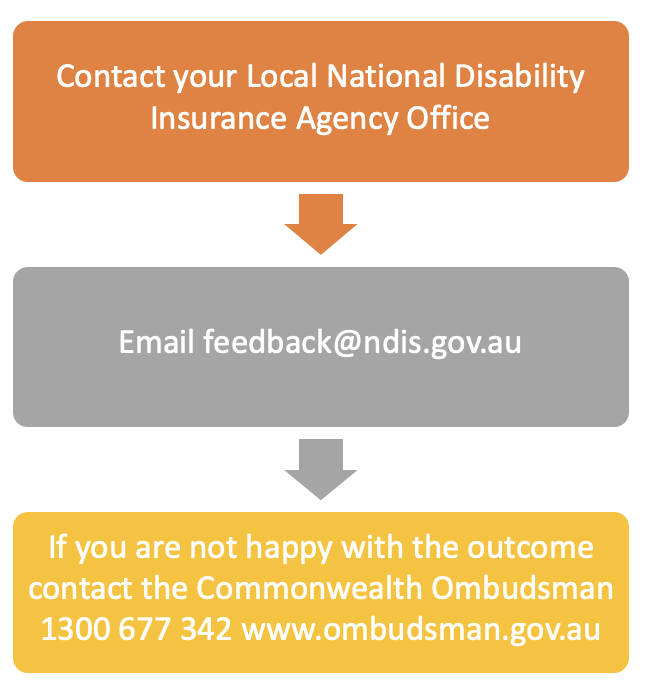 At Gold Coast Community Lifestyles we are always open for feedback to continue to develop and provide optimal supports. If you have a complaint or and feedback please use the form provided and our friendly team will be in touch. 
If you have an urgent matter that requires action please call the office or visit us and we will promptly action the feedback or assist you with the process.